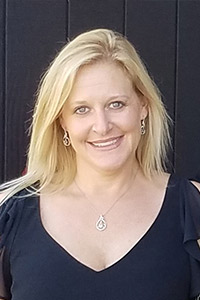 Originally from Stronsgsville, Ohio, I moved to SC in 1996 after college and never looked back! Goodbye snow, hello sand! I love the sunshine, blue skies, warm weather, beaches, and all that the beautiful Grand Strand has to offer, including the low taxes!
I have been in the new home construction field as a sales assistant since 2012 and became a licensed realtor in 2017. I live in Murrrells Inlet with my husband Matt and my son Luke, my daughter Morgan lives in Savannah, GA. I also have a dog named Lucy and 2 cats, Loki and Nala. I am a huge animal lover and believe in the saying "adopt don't shop"!
I really love helping people in finding their dream home in the right place, after all it really is about location, location, location, and what better place to live than at the beach! With so many beautiful places and smiling faces, I would love to help you in finding that perfect place to call home!
Office: 843.353.2313
Cell: 803.470.2248
Email me below: